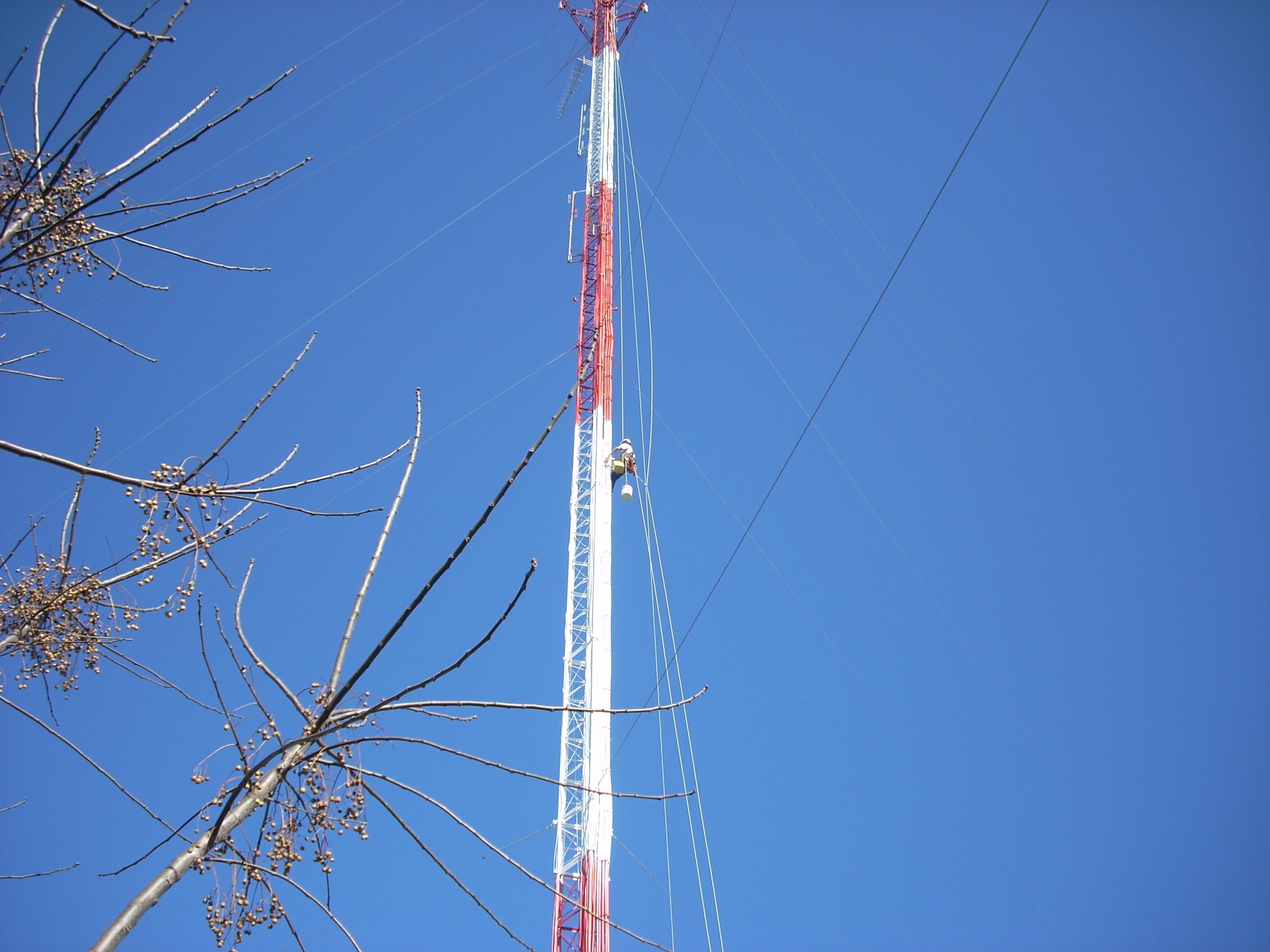 Careers
Working Here

With extensive LTE knowledge and thousands of sites deployed, Diverse Construction is one of the Southwest's leading independent providers of turnkey LTE implementation solutions. Our industry-leading quality, on-time delivery and rapid mobilization enables our customers to be first to market with LTE coverage and services.

When the largest wireless carrier in the United States needed a partner it could depend on to build out it's Texas LTE market, the carrier called Diverse Construction. We've been their largest LTE implementation partner in Texas ever since, and today we're helping multiple network operators and equipment manufacturers launch and/or upgrade their LTE networks.

Our solution yields high voice and data rates, low latency, high spectral efficiency, increased performance, and cost effective network design while deploying sites quickly and ensuring adequate backhaul capacity, equipment resulting in on-time delivery meeting the numbers in the plan of execution and/or plan of record and quality expectation.

Culture

Our people are as exceptional as the projects we build. They are thinkers and doers, innovators and motivators, partners and problem-solvers. Our people not only make Diverse a great place to work, but a company with which our clients want to do business. Passionate, hard-working, and prideful in what they do, they are living, breathing examples of our core values. We wouldn't be the company we are today without them.

Our Culture Defines Us. Success demands hard work. Our employees are some of the most dedicated and driven professionals in our industry, but we like to have fun , too. Whether its our annual Christmas Party or our ALT sponsored Cookout, Diverse Construction offers a variety of opportunities to build camaraderie with your colleagues beyond the office or jobsite.

Benefits

At Diverse Construction, Inc. you will be valued for your talents and motivated by an environment that thrives on innovation and collaboration. We know you are focused on making smart decisions about your future, and we're committed to supporting your success.

Health & Well Being

Diverse Construction, Inc. bears the full cost of all our employees' health care premiums, and offers full coverage for all dependents. This includes Life Insurance and Disability Insurance. This coverage begins after the 60th day, but before the 90th day after hire. To attract and keep the best of the best, we review and adjust our benefits package annually. We offer one of the most comprehensive and competitive packages in our industry for our employees.

Compensation

Compensation is directly linked to performance. Employees are recognized and rewarded based on performance and contribution to the growth and productivity of the company.

Retirement Plan

Diverse Construction, Inc offers several ways to help employees plan for the future. The company offers competitive salaries with annual merit increases, incentive programs and bonuses. To further support financial planning for the employee and his or her family Diverse Construction, Inc offers the following:

Retirement Savings Plan 401 (K)

• Employees are eligible to participate the first day July or December following one year of service
• Company matches up to 4% of pay contributions
• A variety of investment funds as well as self-directed investment options
• Personalized services and tools to manage employees' retirement strategies

Personal Time Off

Diverse Construction, Inc offers Personal Time Off (PTO) to all full-time employees. It is based on the following schedule.

• Upon completion of one (1) years' employment, employees shall receive one (1) week of paid time off.
• Upon completion of three (3) years' employment, employees shall receive two (2) weeks of paid time off.
• Upon completion of five (5) years' employment, employees shall receive three (3) weeks of paid time off.

Paid Holidays

Diverse Construction, Inc offers Holiday pay time off to all full-time employees upon completion of 90-day employment. Diverse Construction, Inc recognizes six paid holidays each year:

• New Year's Day
• Memorial Day
• Independence Day
• Labor Day
• Thanksgiving Day
• Christmas Day

Diversity

Diverse Construction, Inc is an equal opportunity employer. It is the Company's policy not to discriminate on the basis of sex, race, color, religion, national origin, age, disability, or other protected status with respect to recruitment, hiring, training, promotion and other terms and conditions of employment.

We see diversity as everything that makes an employee who they are. We foster a diverse culture that's inclusive of disability, religious belief, sexual orientation, and service to the country. We wat all employees to be comfortable bringing their entire selves to work every day. We believe our individual backgrounds, perspectives and passions help us create the ideas that move all of us forward.

Openings

Regardless of the level of experience, Diverse is always willing to discuss possible employment opportunities with professionals in the telecommunication industry. Our civil and tower construction teams are constantly evolving as are our employment needs.

Career FAQ

Are you hiring?

The most updated list of positions that we are typically interviewing for can be found in the openings sections.

What current job opportunities does Diverse Construction have?

Positions vary, and often include opportunities out in the field or in our corporate offices. Check often, as we are a growing company and we will post new job openings as they become available.

How do I apply for a position I'm interested in?

You can apply for a position with Diverse Construction on our website, by clicking below.
here

Do I apply for each and every position that interest me?

You may apply for the position that you feel you are most qualified for. After our Human Resources department reviews your application, someone will reach out to you to discuss further.

What happens after I submit my résumé online?

Your résumé is entered into our database and someone without our Human Resources will review your résumé and contact you if there is a position which you qualify for.

How do I find out about the status of my résumé?

If you have applied for a position, someone within Human Resources Department will contact you if your skills are a match for the position.

What if I need assistance to apply for a position at Diverse Construction?

In order to ensure reasonable accomodation for individuals protected by Section 503 of the Rehabilitation Act of 1973, the Vietnam Veterans' Readjustment Act of 1974, and the Title I of the Americans with Disabilities Act of 1990, applicants that require accomodation in the job application proecess can contact us at (972) 735-0500 for assistance.